20 Best Netflix Hindi Dubbed Series
Netflix is now the most popular over-the-top (OTT) platform in India for streaming services. Having a lot of different things to watch, such as Hollywood and Bollywood movies, TV shows, documentaries, and much more. Since it started, Netflix has also made some great movies and web series that are set in India.At first, Netflix users could only watch Hollywood movies and TV shows in English. But as the number of users grew, Netflix began making content in local languages to improve the user experience. Dubbing isn't easy; you have to make sure that the screen timing and dialogue are in sync.

Netflix is adding more and more Hindi-dubbed shows all the time. They have recently started dubbing shows in many other languages, such as Marathi, Tamil, Bengali, etc. This article has a list of some of the best Hindi-dubbed Netflix shows.

Sex Education (2019)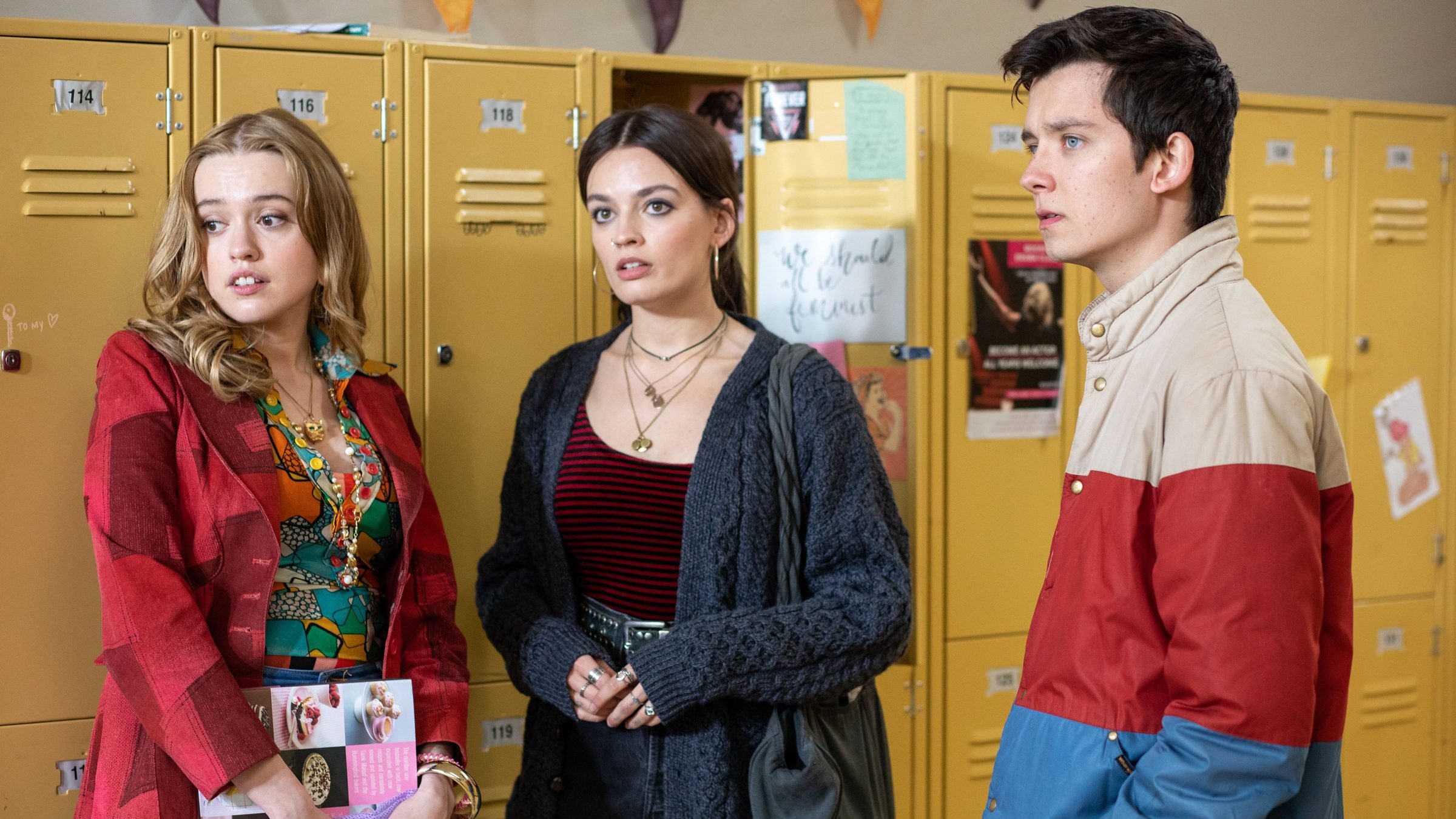 The first episode of the British comedy-drama TV show Sex Education came out in the year 2019. The show is about a self-conscious teen named Otis Milburn, whose mother is a therapist who helps people with sexual problems. His mother is a sex therapist, so he knows a lot about how to deal with sexual problems. Otis and his classmate Maeve start a business in their school to help other students with sexual problems. The show also looks at relationships between people who are not straight. It is one of Netflix's most popular shows, and you can now watch it in Hindi as well.
The Witcher (2019)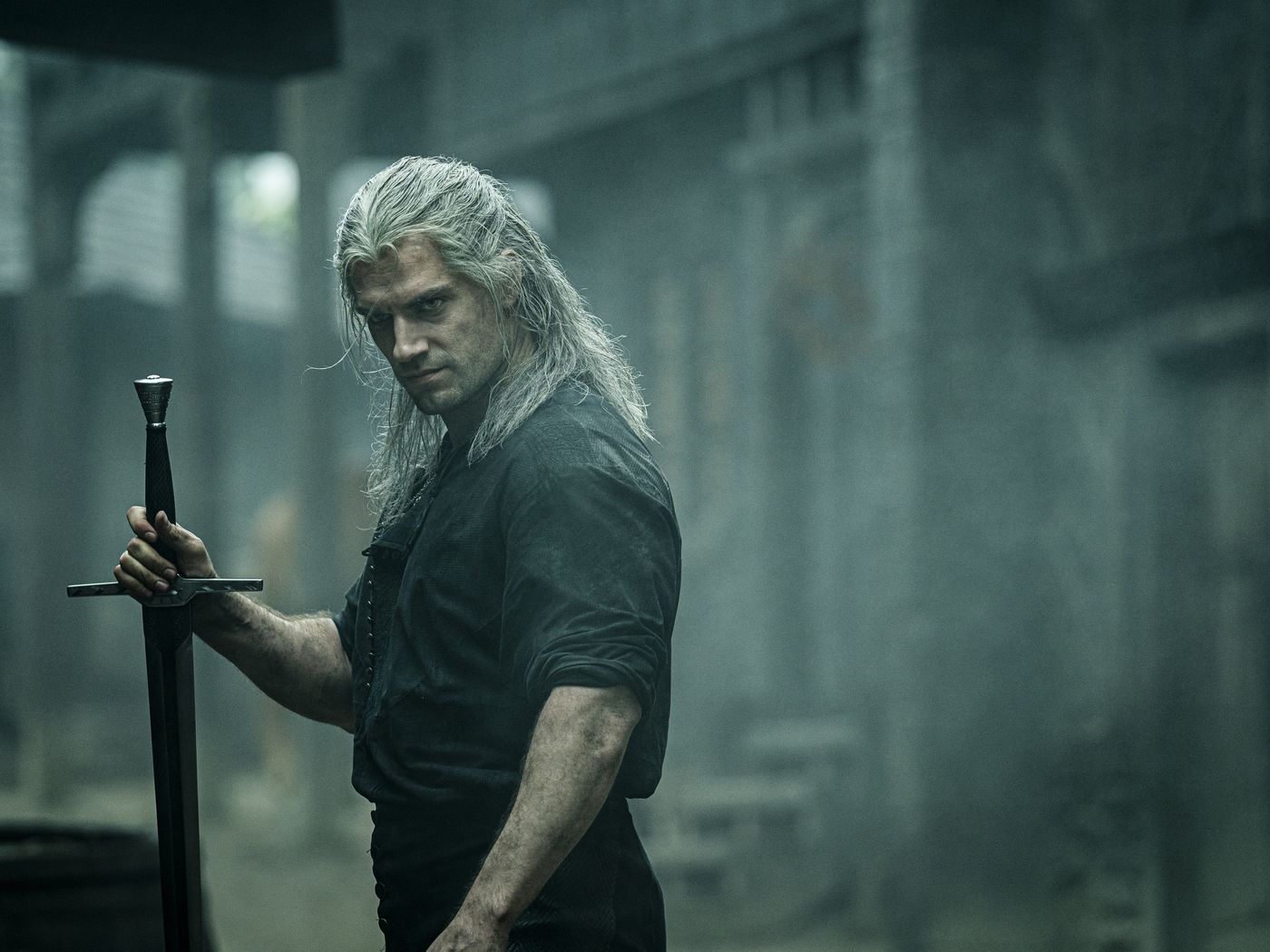 It is a Polish-American web drama about the fantasy world. Based on the same-named books and video games. "The Witcher" takes place in a made-up version of the Middle Ages. Geralt of Rivia is a monster hunter in the story. Even though he is sometimes a monster, the show shows how hard his life is. There are also some sexual and sexy scenes in the series.
Daredevil (2015)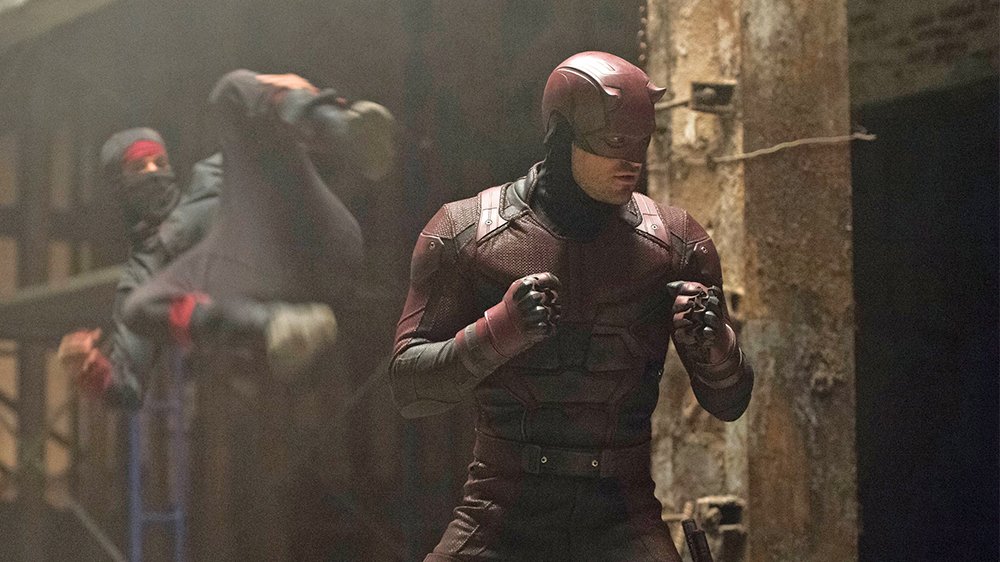 The TV show "Daredevil" is based on a character from a Marvel Comics comic book. Matt Murdock works as a lawyer during the day and becomes Daredevil at night. Even though he is blind, he fights crime on the streets of New York City at night using his superhero senses. As he tries to be a lawyer and Daredevil at the same time, he runs into a lot of other characters from The Defenders. It's a must-see for fans of Marvel Comics, and now you can watch it in Hindi as well.
Lucifer (2016)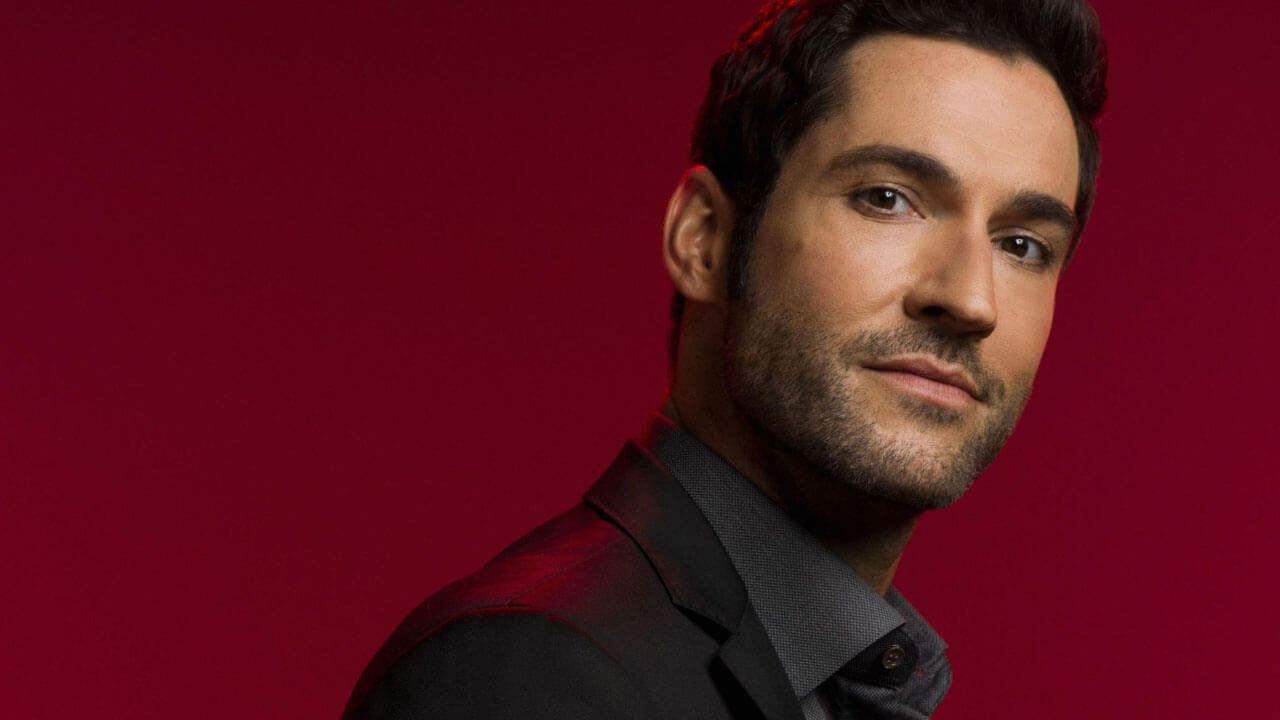 Tom Kapinos came up with the idea for the American TV show Lucifer. The story of Lucifer Morningstar is what drives the plot of the series (Tom Ellis). He gets tired of being the Lord of Hell, so he quits and moves to Los Angeles, where he opens his own nightclub. Recently fell in love with Chloe Decker, an LAPD detective. Will the Lord of Hell decide to help people? Check it out to find out.
You may also like
Narcos (2015)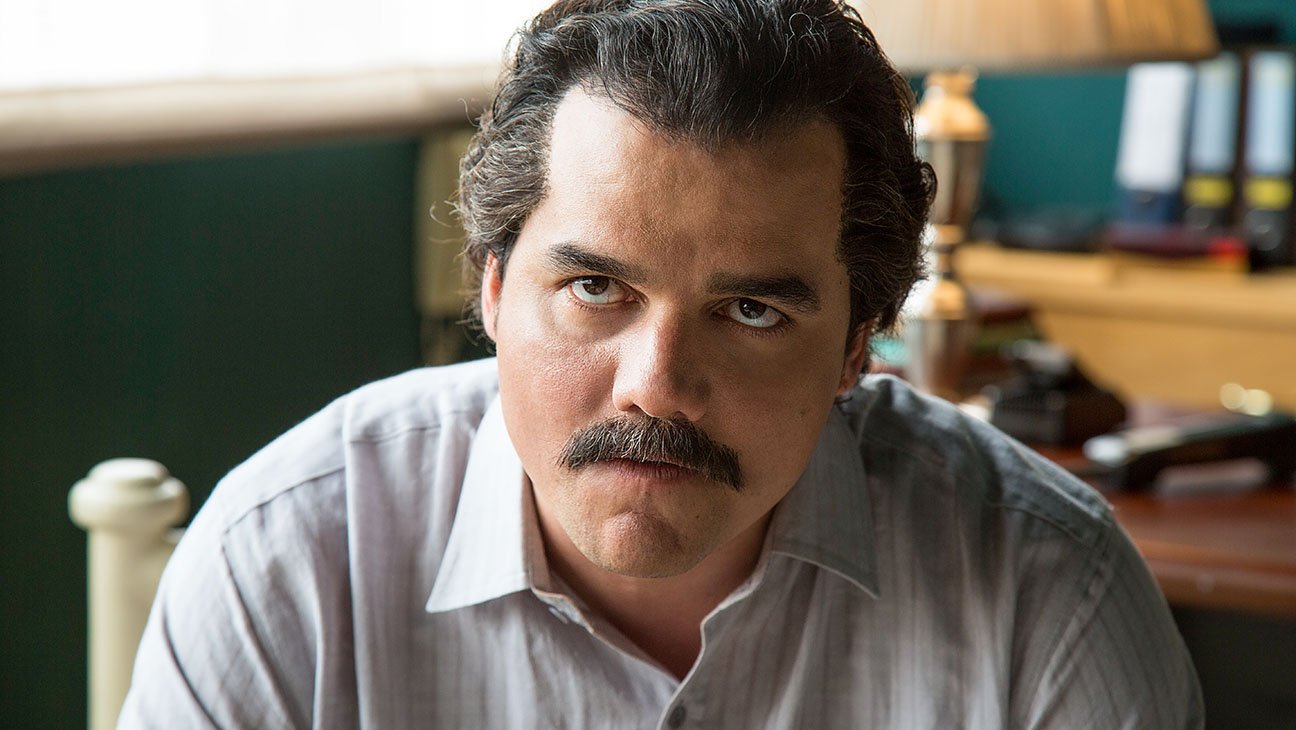 Narcos is a very popular web series that tells the story of Pablo Escobar, a Colombian drug lord. This show was originally made in Spanish. It is also available in English, and Netflix just recently added Hindi dubbings. It got an 8.8 on IMDB, which is a good score. It tells the true story of how cocaine drug cartels grew and spread all over the world.
Luke Cage (2016)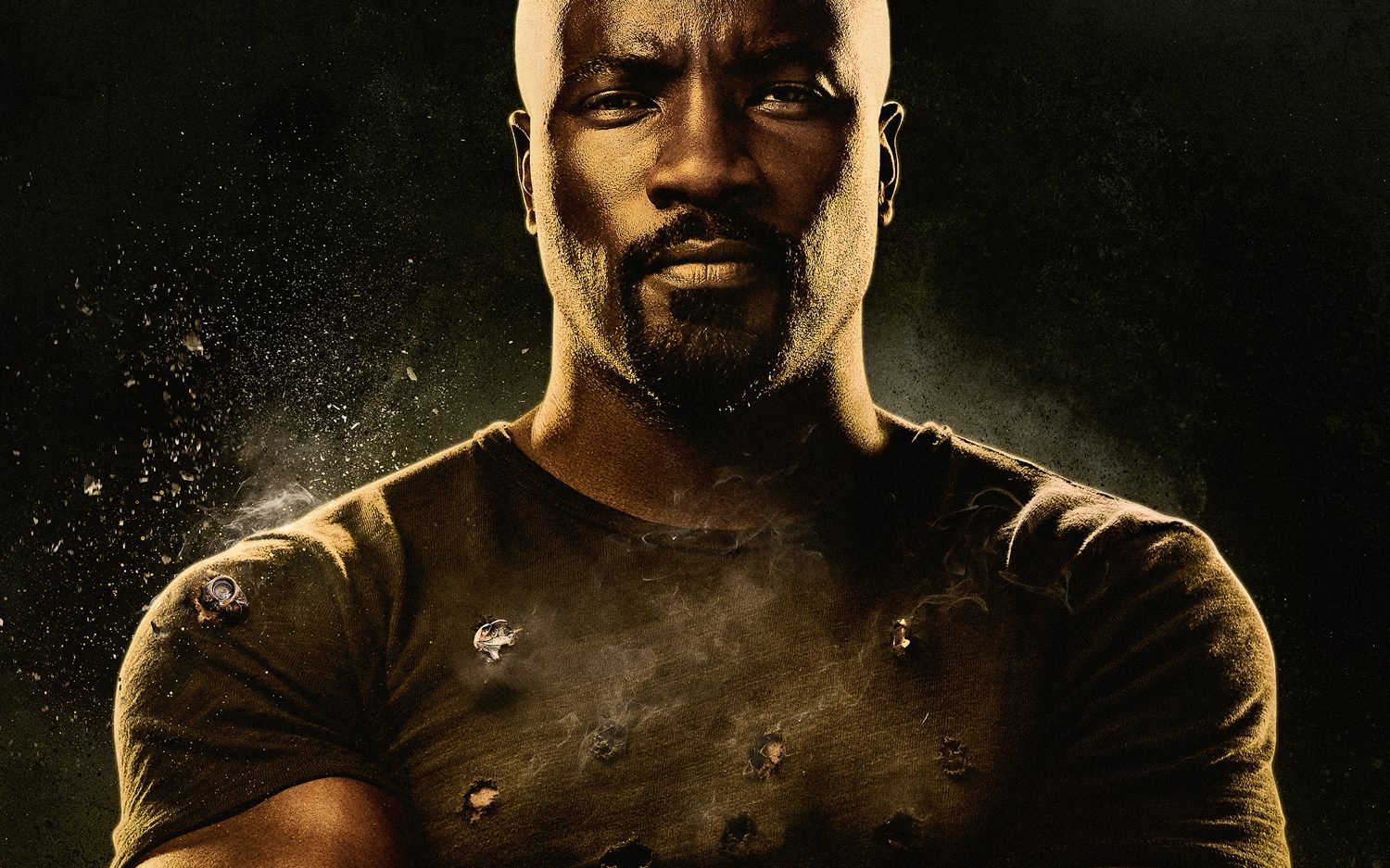 The American TV show Luke Cage is based on the Marvel comics character of the same name. 2016 was the year it came out. It has a lot of action, crime scenes, and drama with superheroes. Luke Cage is one of the characters on the show The Defenders, which also features Iron Fist, Jessica Jones, Daredevil, and The Punisher. If you like superhero movies and shows, you'll definitely like this one.
Stranger Things (2016)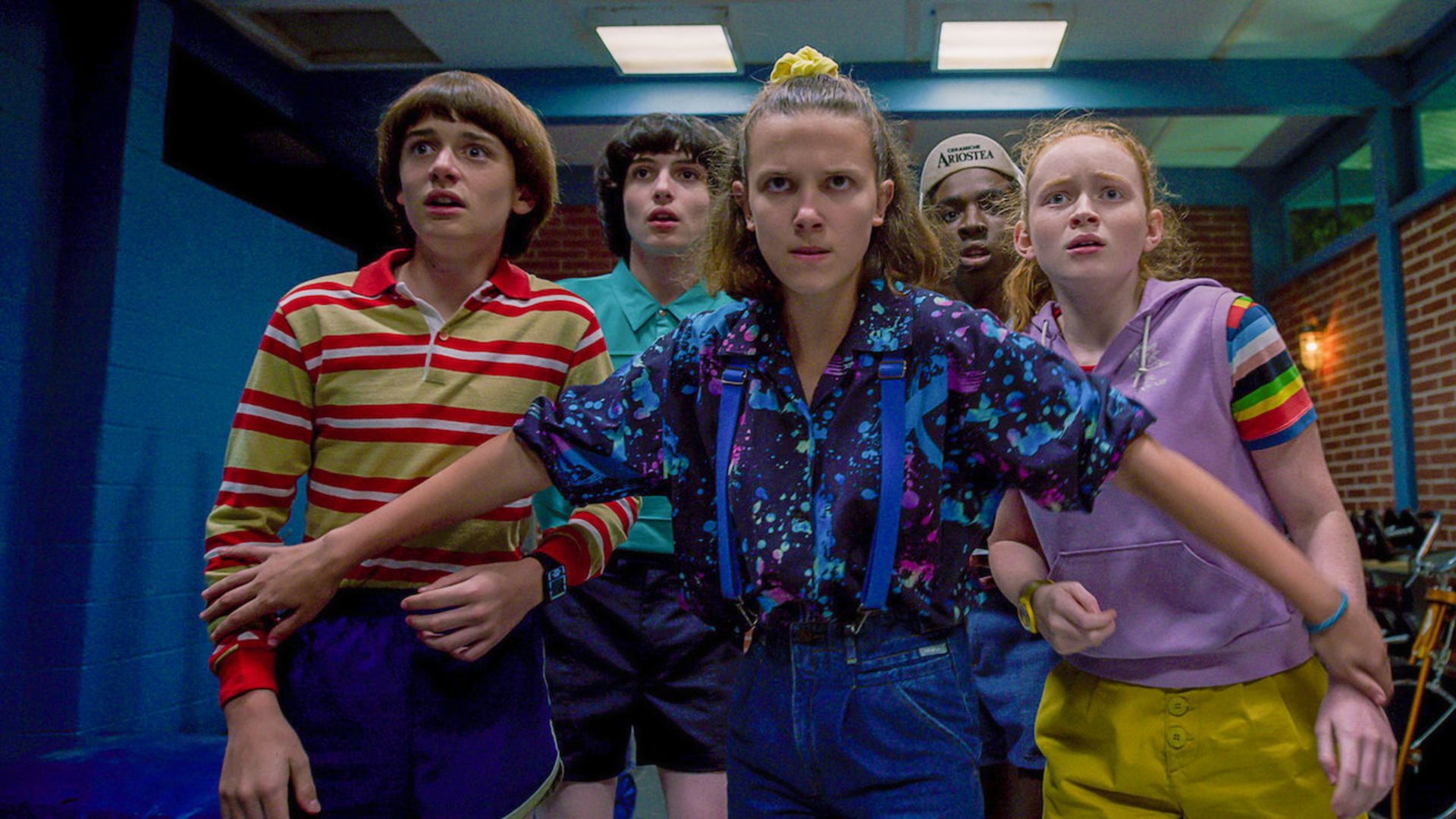 This show was a huge hit, so you must have heard about it. A lot of people may have already seen it. "Stranger Things" is a web series about scary science fiction. But now you can also watch it in the Hindi language. The plot of the series is about a young boy who goes missing. His friends, his mother, and a police chief have to fight crazy supernatural forces to find him.
Altered Carbon (2018)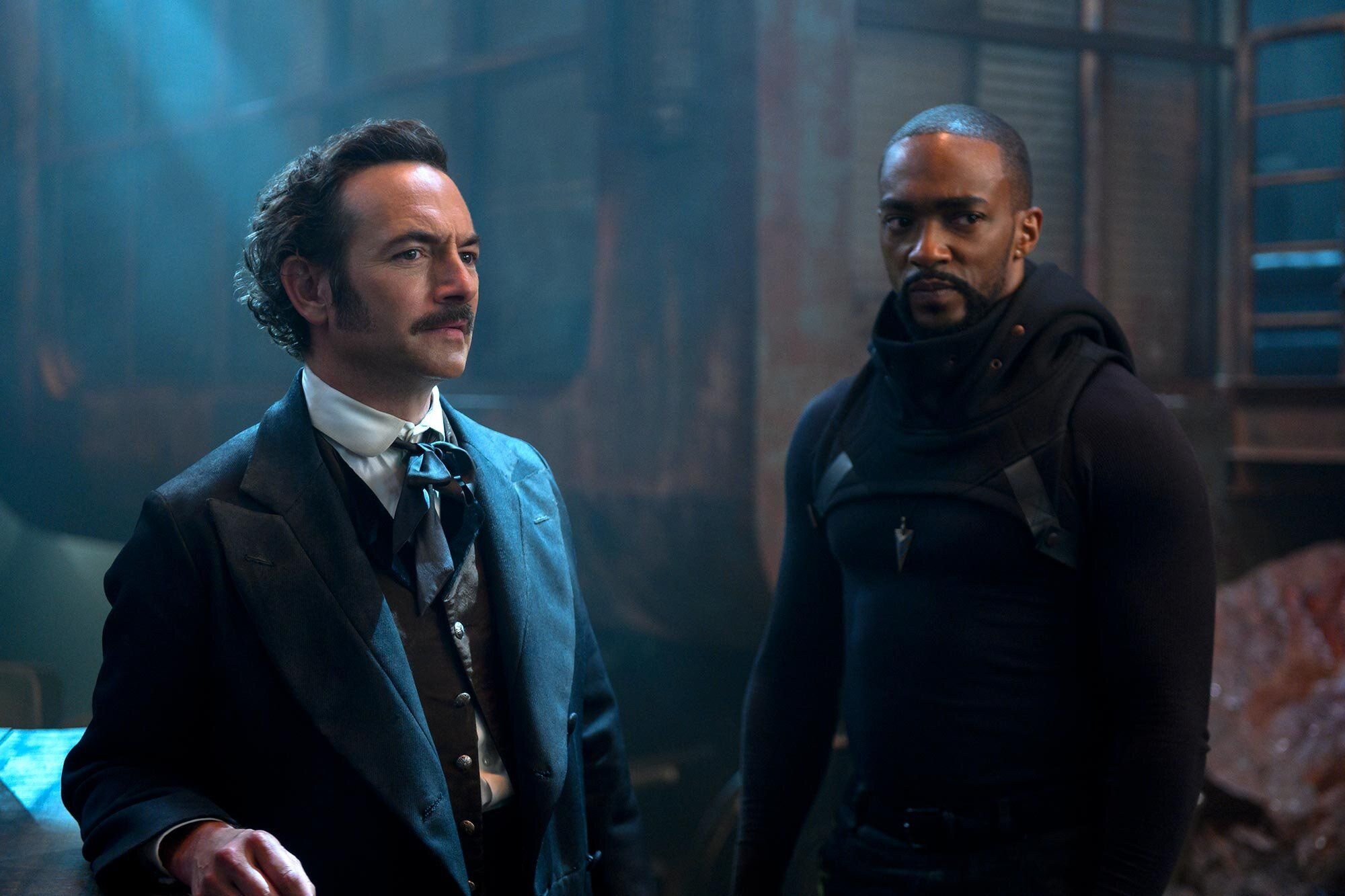 Altered Carbon is a web series that came out in 2018 and is about science fiction. It is a science fiction show that takes place more than 300 years in the future. It shows how technology has progressed to the point where a person's mind can be put into the body of someone else. People who like sci-fi and movies and shows about the future should watch it. Now, you can also watch it on Netflix in Hindi. The Best Netflix Hindi Dubbed Series that I like the most is Altered Carbon.
The Vampire Diaries (2009)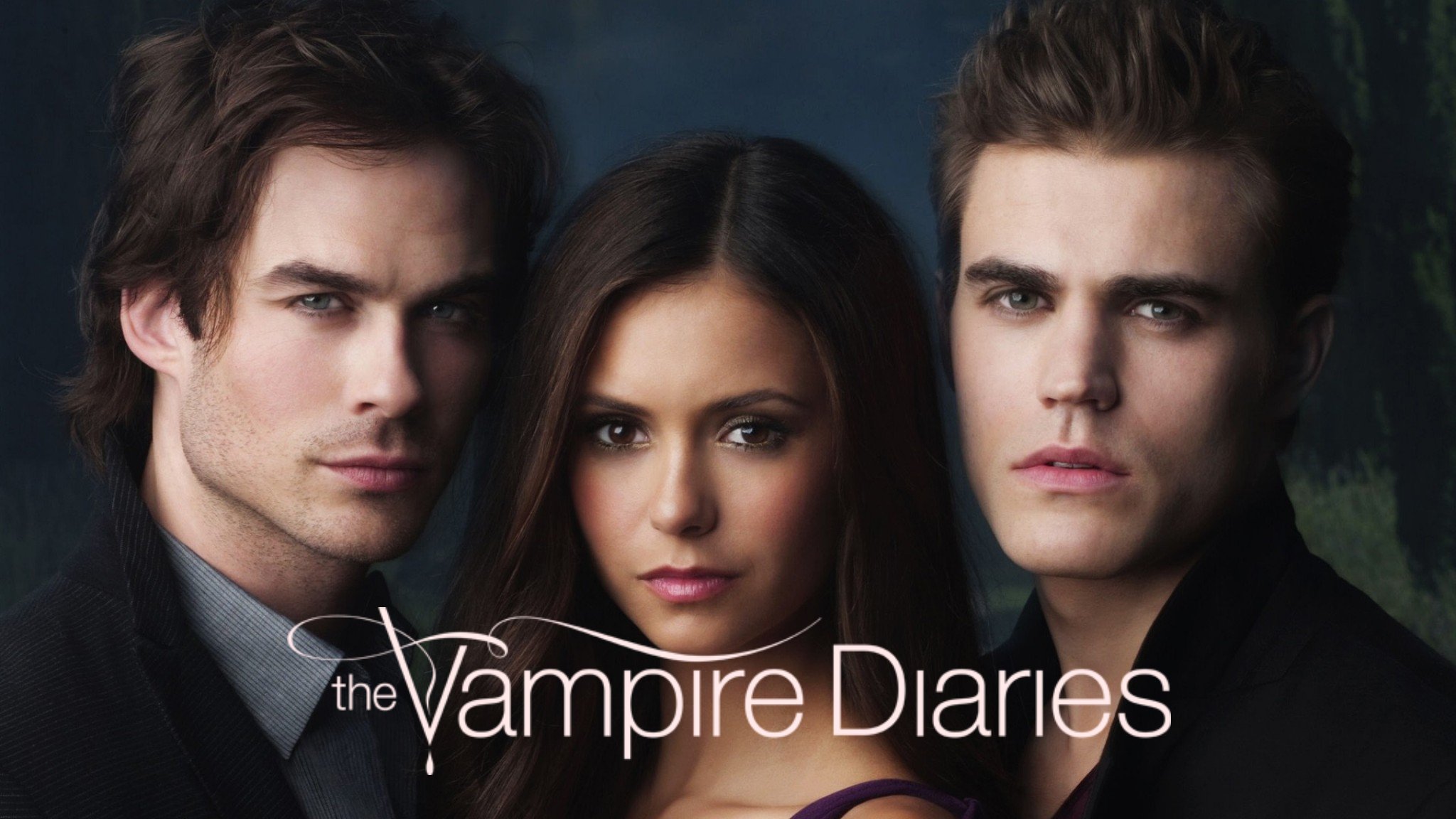 On September 10, 2009, the first episode of The Vampire Diaries, an American supernatural drama on TV, aired. The TV show became very popular very quickly. Its first episode made a big impression on people. The show was nominated for several awards and won four People's Choice Awards and several Teen Choice Awards. Before Arrow came along, it was the most-watched TV show.
Orange is The New Black (2013)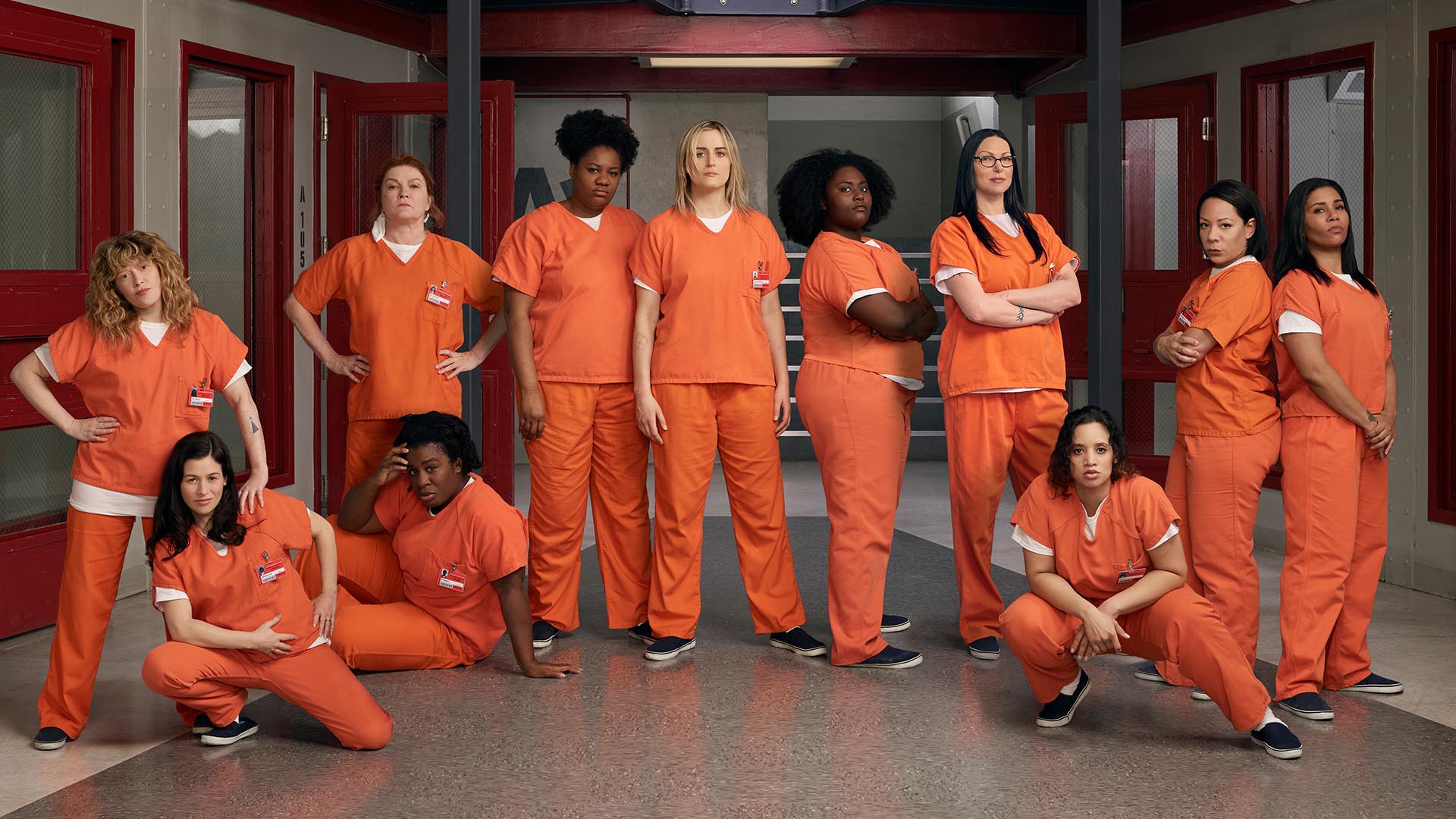 The show Orange is the New Black came out in 2013. It has a great 8.1 rating on IMDB. There is drama, crime, and comedy in the show. It was the first show to be nominated for an Emmy in both the drama and comedy categories. Piper Chapman is sentenced to a year and a half in prison, and the series shows how her life changes as she faces the truth.
Vikings (2013)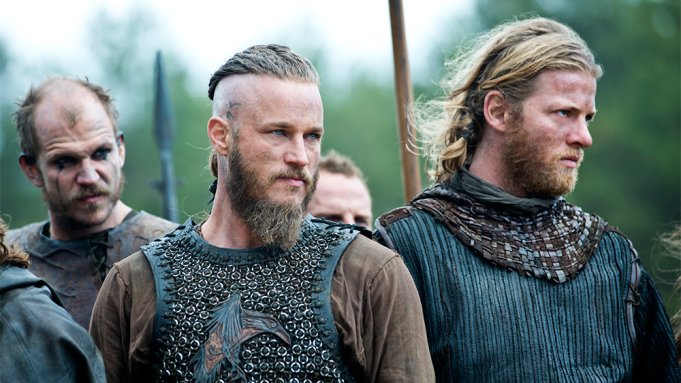 The first episode of Vikings, which was made by Michael Hirst, aired on March 3, 2013. It is in the historical drama genre. The story is about what happens when Ragnar Lothbrok, a Norse farmer who loves to be watched, becomes king of the Northmen. With big dreams and a strong desire to be in charge, he leads his men and family to victory. If you like shows about history and old wars, you should watch this series, which is now available in Hindi.
Lost in Space (2018)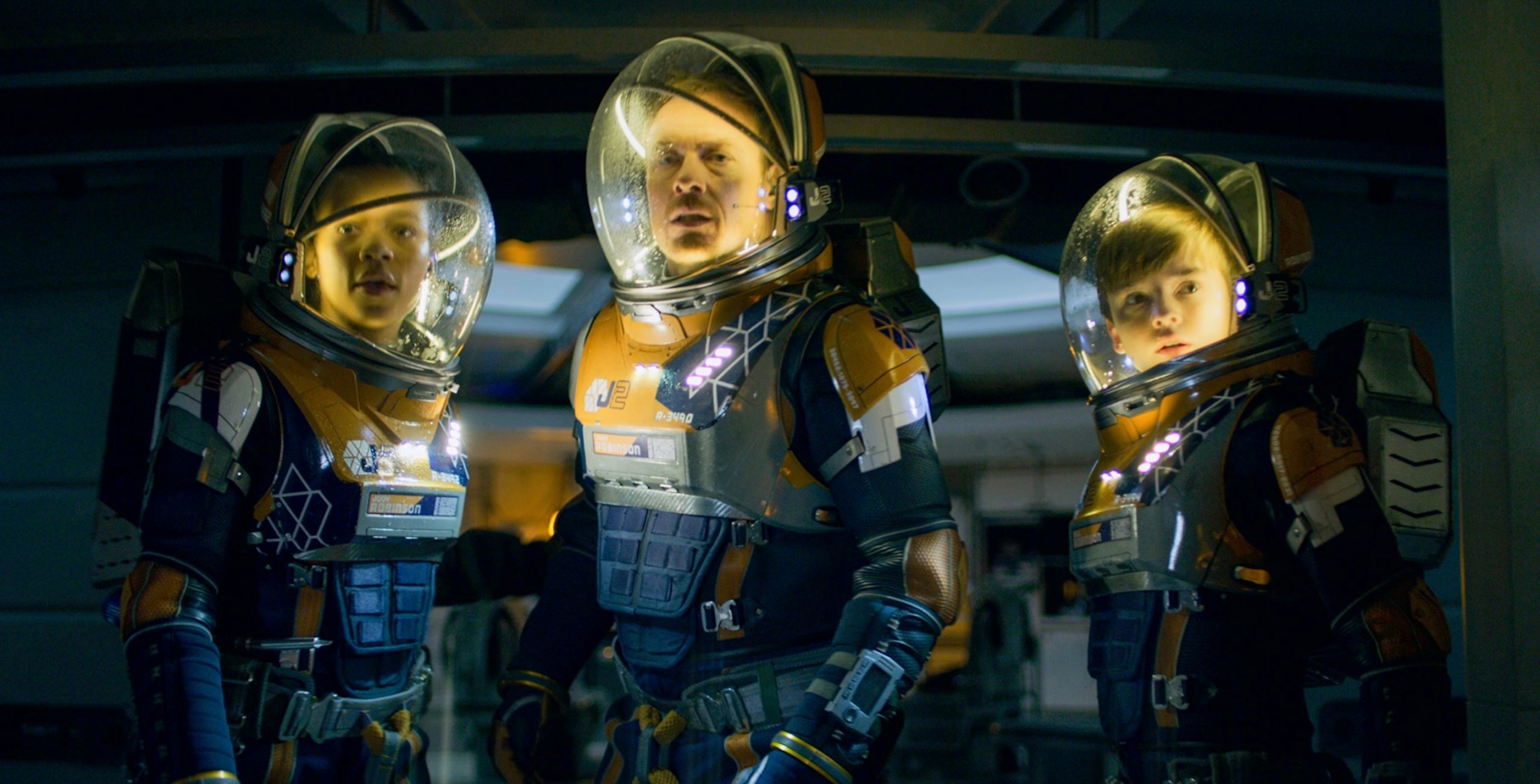 Lost in Space is a science-fiction show made by Netflix and released in 2018. The show takes place 30 years in the future. It is a remake of a show with the same name that came out in 1965. It is a made-up show about a young family that gets lost in an alien world while looking for a place to settle. The show shows what problems they face that they didn't expect and how they deal with them.
End of the Fucking World (2017)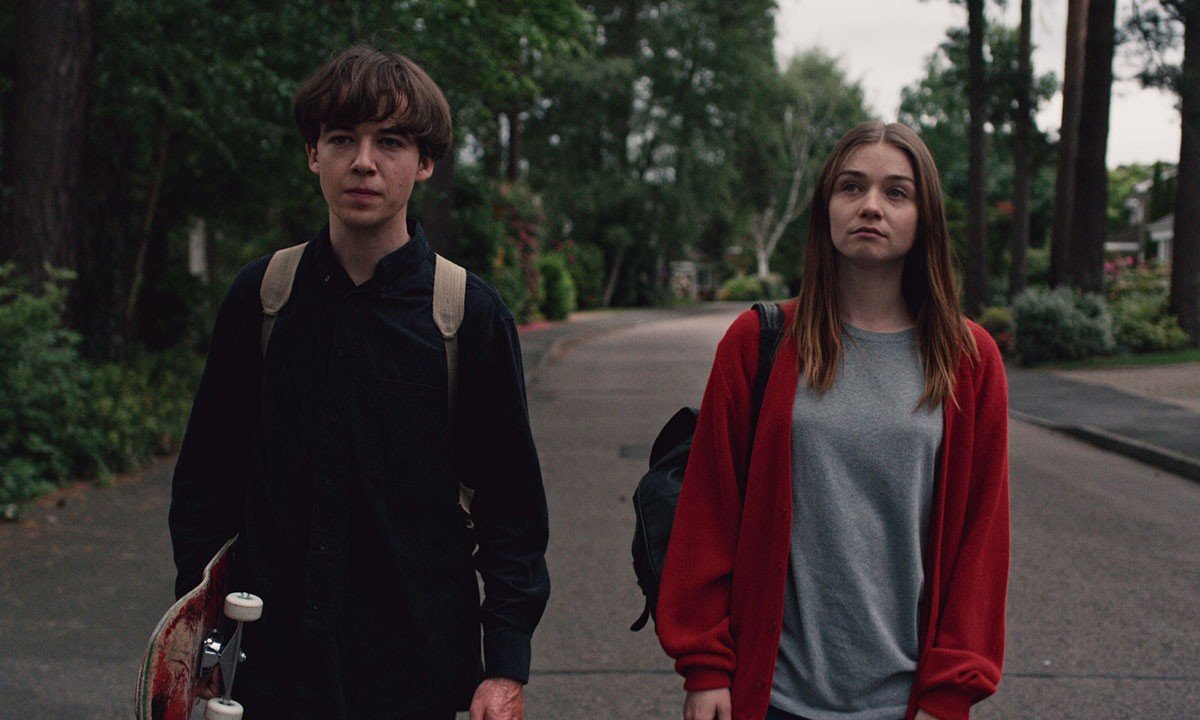 The British movie End of the Fucking World came out on October 24, 2017. In the show, James, a 17-year-old who thinks he is a psychopath, and Alyssa, an angry classmate, are the main characters. She sees James as a chance to get away from her crazy life at home. They go on a trip across England, and after some bad things happen, they start to get close.
The Spy (2019)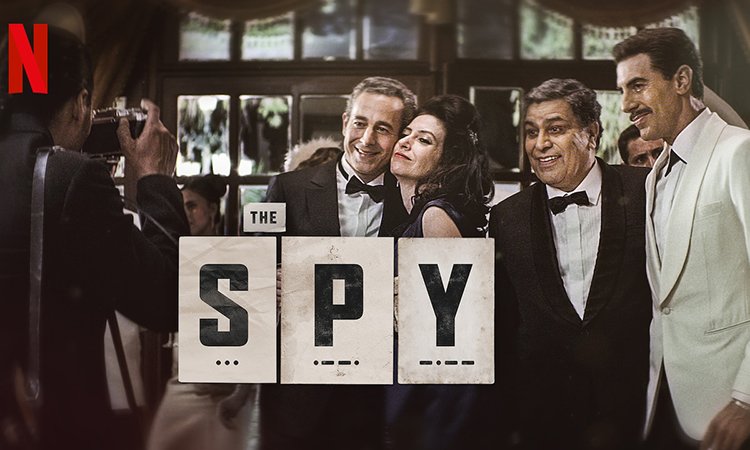 Released in the year 2019, The Spy got a rating of 7.9 by IMDB. It is one of the most popular Netflix original series. The series follows the operations of Eli Cohen, who is a Mossad spy. It showcases Eli's past and his infiltration of the Syrian Ministry of Defense. If you like watching series related to Spy and history related genres, do watch them. Now available in Hindi on Netflix.
Chilling Adventures of Sabrina (2018)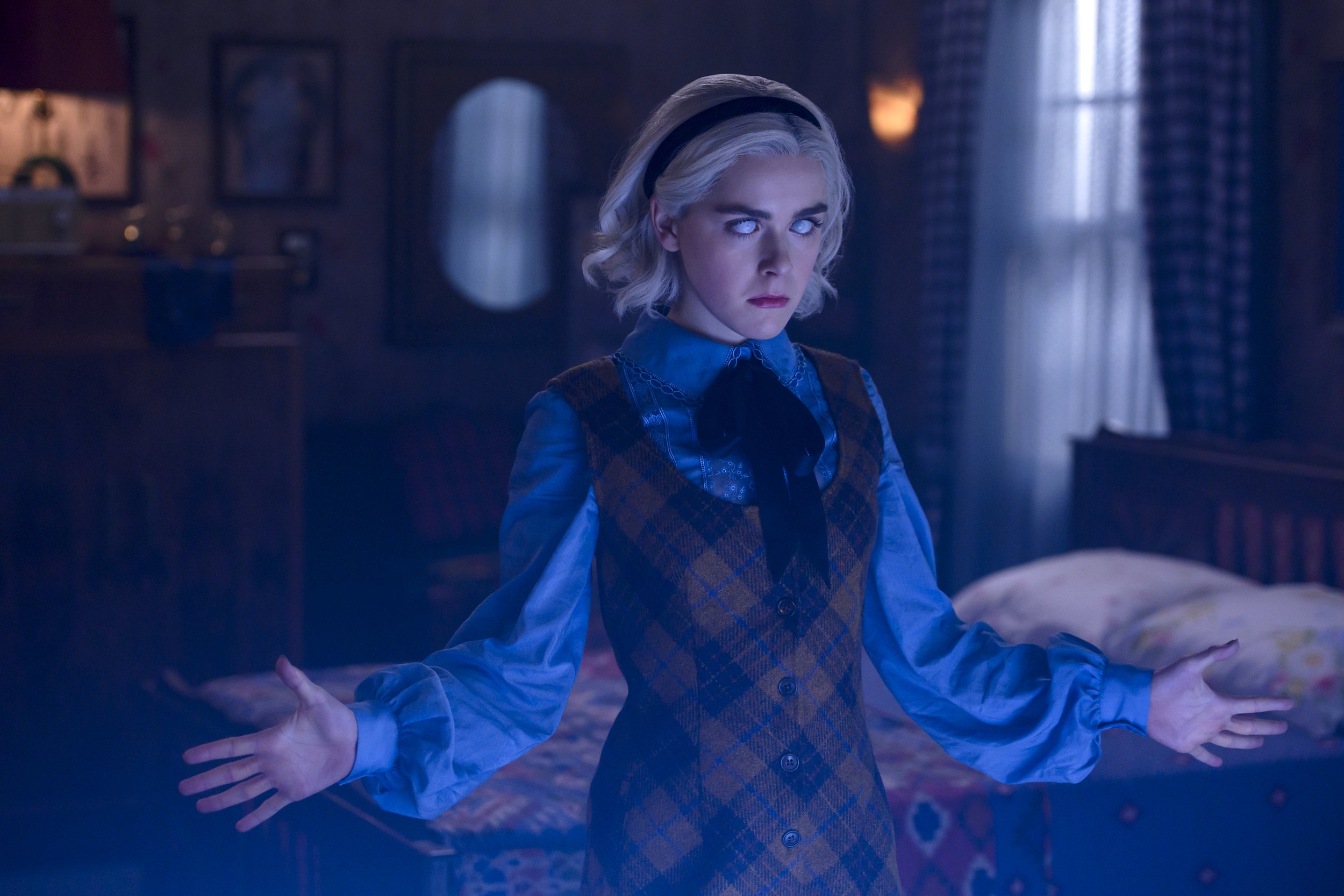 Chilling Adventures of Sabrina is a fictional series based on the Archie comic book series of the same name. The series follows the Story of Sabrina Spellman (Kiernan Shipka), who is half-witch and half-mortal. The series contains horror and witchcraft. Grown as a mortal, she gets affectionate with her mortal friends and refuses to become a full witch. All her adventures of fighting the evil forces are shown in the series.
The Society (2019)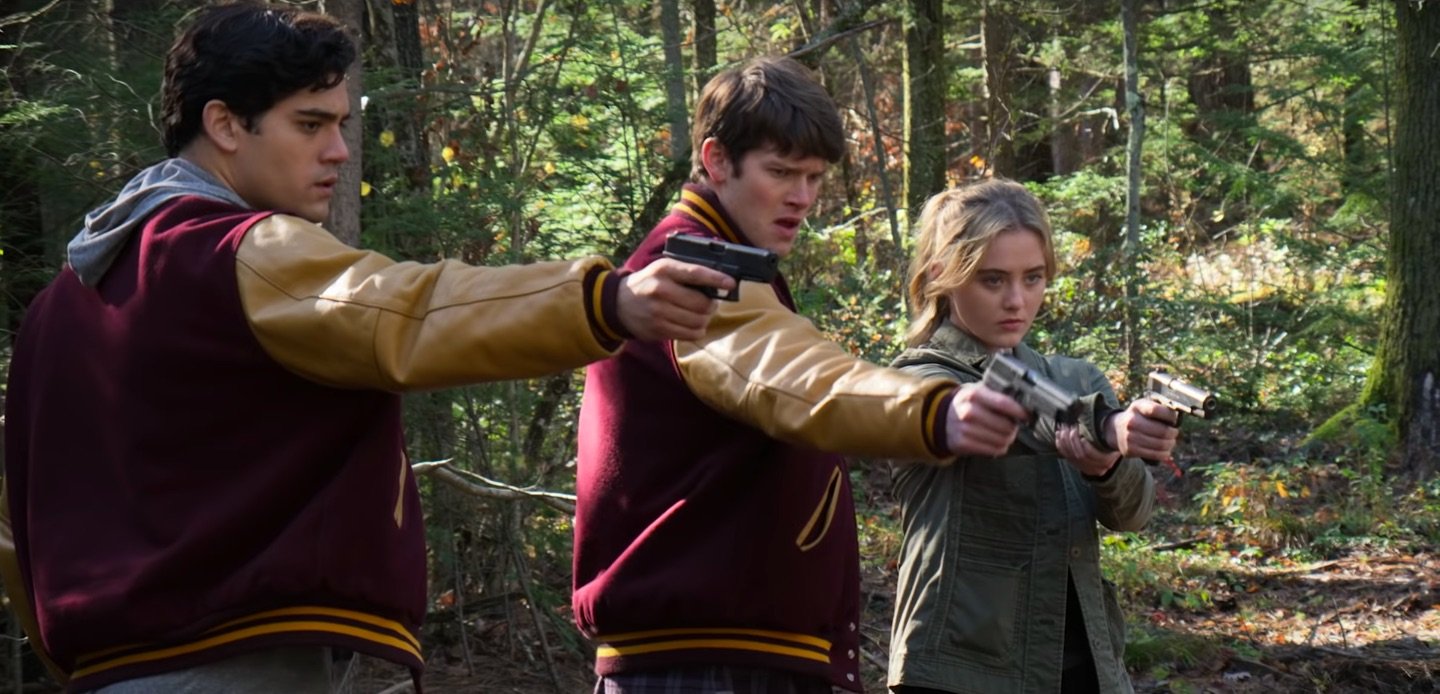 The Society was out in the year 2019 and its one of the Best Netflix Hindi Dubbed Series. It is an American mystery drama tv series created by Christopher Keyser. The story follows a group of teenagers who are obliged to learn to run their community as the rest of the people in their town disappear. The teens must make their own rules in order to survive with limited resources. It is an outstanding series to watch on Netflix, now available in Hindi.
House of Cards (2013)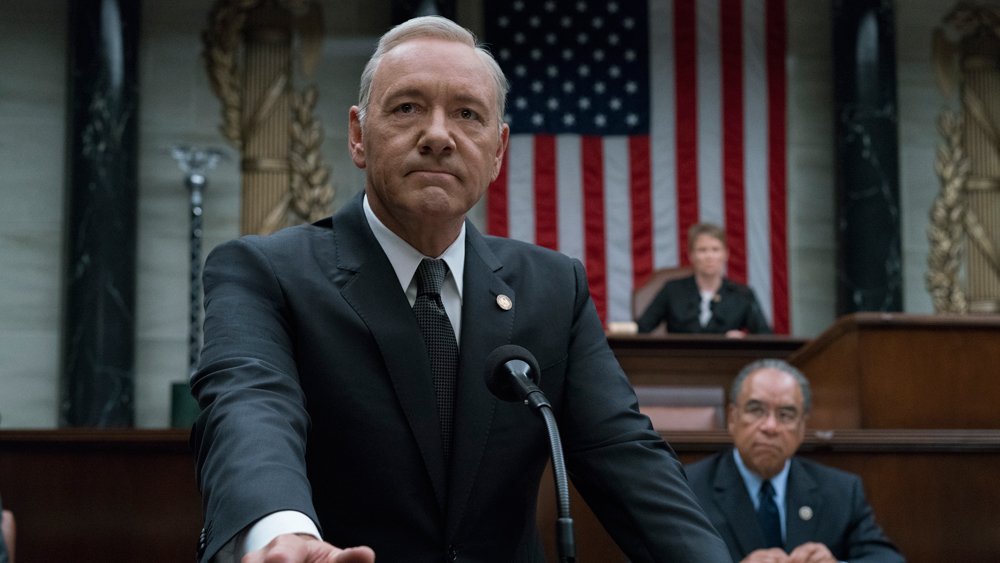 House of Cards, launched in 2013, is a Netflix Original series with an 8.7 IMDB rating. Consisting of a Political genre, the series is based on an imprudent political figure Frank Underwood and his manipulative, diplomatic wife, Claire, who can go to any extent to gain dominance. The series is available in many regional languages, and now it's available in Hindi too.
You (2018)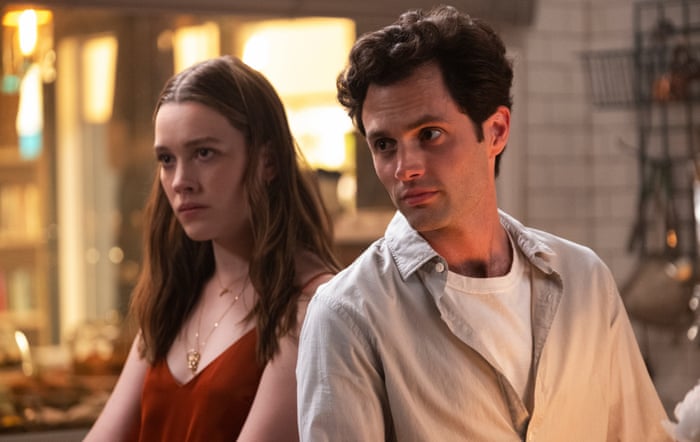 'You' is a psychological thriller tv series that premiered on September 9, 2018. The series belongs to the genre of Drama, Crime, and apparently Romance. The series follows the story of a bookstore manager and his obsession with a girl who is an aspiring writer. After some time, things get out of hand when all the lies start surfacing, and the mystery reveals.
Ozark (2017)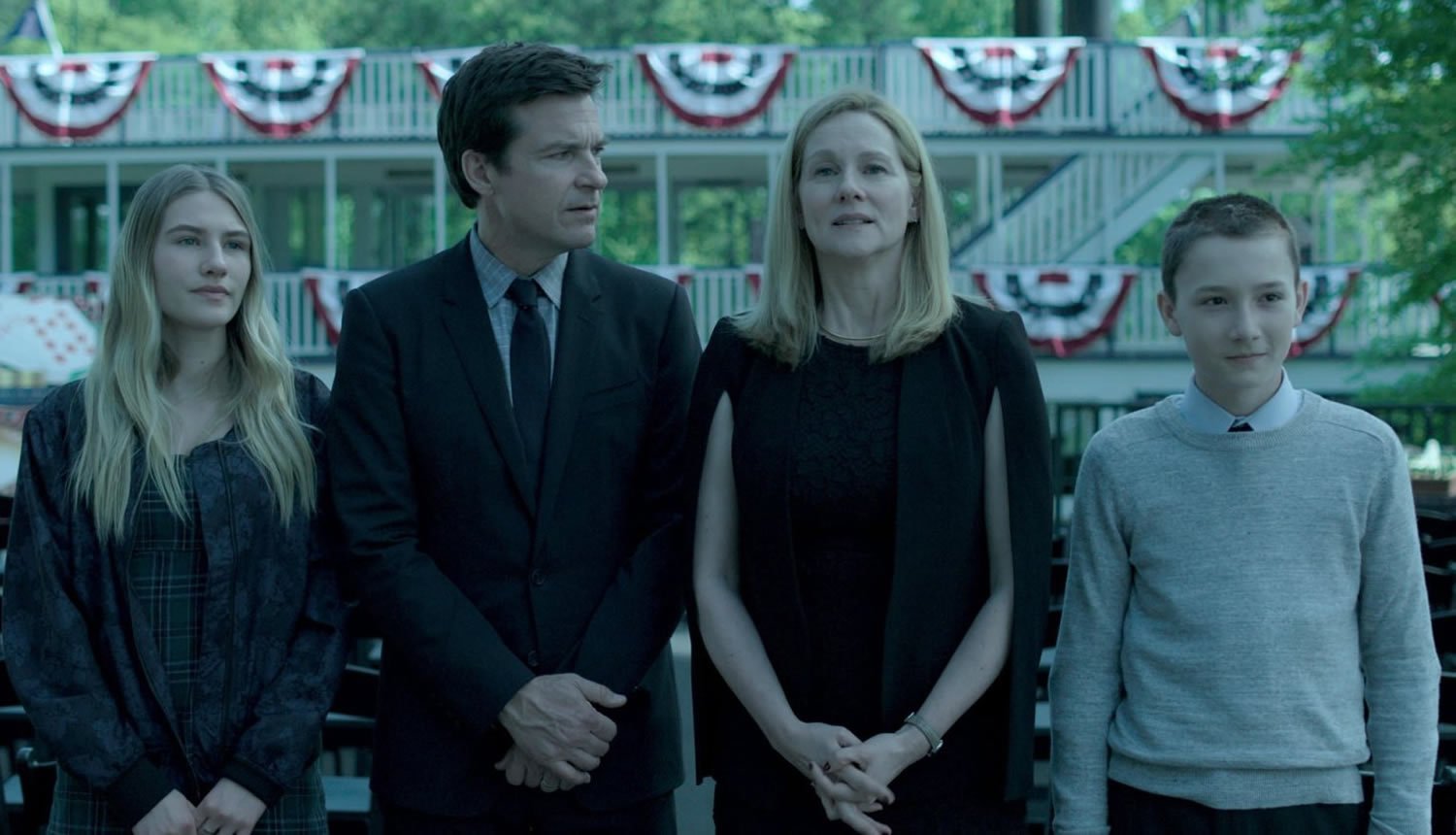 Premiered in 2017, Ozark is an American series containing Crime and Drama. Starring Jason Bateman and Laura Linney as a married couple who shift to Ozark from Chicago for money laundering. The series contains intense thrill and illegal activities to spin the money for the sake of the family's survival. It has an impressive 8.4 IMDB rating. It is a must-watch thriller series on Netflix.
13 Reasons W

It is an American teen drama tv series that premiered in 2017. It is based on the novel 13 Reasons Why by Jay Asher. The series revolves around a high school student, Clay Jensen, and his friends when a student named Hannah Baker commits suicide. She leaves behind a box of cassette tapes in which she leaves the reason why she takes such a miserable decision. The tapes eventually exploit the reasons and the abysmal situations she went through. Now, the series is available in Hindi on Netflix.
Money Heist ( 2017 )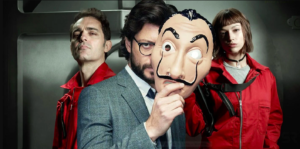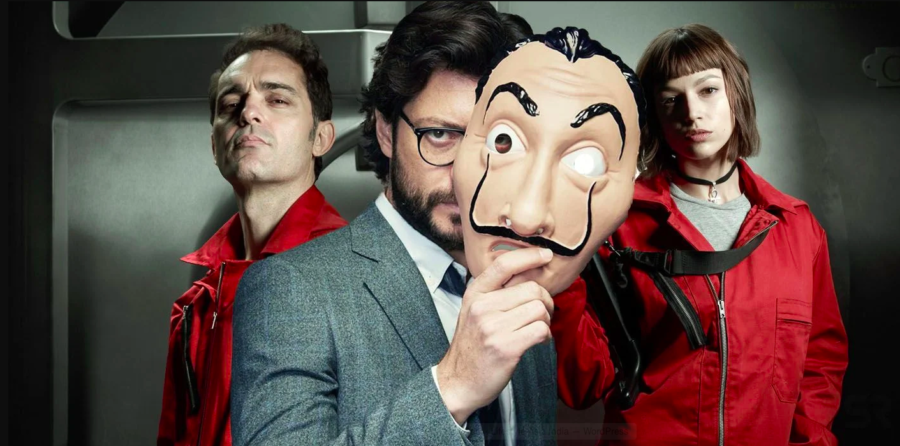 One of the most popular shows on Netflix, Money Heist, is also available in the Hindi language. One of the best Hindi-dubbed movies on Netflix is Money Heist. The story goes that a criminal mastermind known as "The Professor" has a plan to pull off the biggest theft in history: to print billions of euros at the Royal Mint of Spain. He hires eight people who are good at certain things and have nothing to lose to help him carry out his big plan. The gang of thieves takes hostages to help them talk to the police, who are trying to figure out how to catch The Professor. As time goes on, the thieves get ready for a fight with the police.
I'm glad you read it. We'll keep adding to this article as more Hindi-dubbed movies and TV shows come out on Netflix.